#BrandTalk: are voice assistants just fad gadgets, or the future of user experience?
Home Blends & Trends
22 May 2018
On April 18, fifty-five hosted the second instalment of its "BrandTalk" series. The series, which takes the form of an open conversation club, is piloted by fifty-five and seeks to bring together players in digital industries with diverse backgrounds. Discussions during the most recent session were centred on vocal assistants and the future of the technology.
For the event, fifty-five invited advertisers (SNCF, Radio France, France Télévisions, Nestlé, Deezer), players in the voice assistant market (Orange, Google, Snips), a representative of the French data protection authority ( CNIL) and journalists (L'ADN, Viuz). Though the market has not yet fully developed in Europe and China, the question remains: do voice assistants represent a new stage in the user experience, or is their popularity just a passing trend?
Keep reading to learn more about the day's interesting discussions, and to see the drawings done live by cartoonist Deligne!
1. A usage revolution and a natural return to voice
Today this technology presents varied possibilities: navigating by talking to your smartphone, ordering a meal with your car, or watching a movie on your TV by talking to a voice assistant. But are people really using these new features? Apple's Siri, Microsoft's Cortana, Amazon's Alexa, and the Google Assistant are almost household names at this point. Already, in 2016 504 million people were using voice assistants. According to a study published by Tractica, the number of users worldwide could rise to 1.6 billion by 2020! Though the United States dominates the market, China is also developing its own voice assistants. Models from Baidu and Tencent are already available, geared towards service usage, while TaoBao (AliBaba Group) is focusing on e-commerce. Is there a new oligopoly in town?
For Philippa Rimmer, Head of App Products at Radio France, and Samuel Baroukh, Director of e-Business and CDO at Nestlé, there's no doubt that we're returning to using our voices. It is our most natural form of communication, and lets us move about freely. These two advertisers have decided to get ahead, as both have developed apps for voice assistants: a radio app for Alexa, and a daily recipe app for Google Assistant. As Samuel Baroukh noted, "we must move forward in order to be ready when usage is widespread."
Voice technology presents organisational challenges in addition to technical ones! Brands must combine strengths to become even more consumer-centric. "We could have created three apps across the group: one each for Herta, Maggie, and Nestlé Dessert. But we wanted to bring them together in one app to simplify the user experience." This is a good way to catch up to the innovation of online culinary editorial platforms.
In numbers…

In the United States, 20% of the population already owns a smart speaker.
In China, 44% of the population uses voice assistance, via smartphone or other devices.
In France, 25% of the population regularly uses voice assistance, via smartphone or other devices

Sources: Voicebot Report, 2018 | Bonial study, 2017 | Accenture Digital Consumer Survey, 2017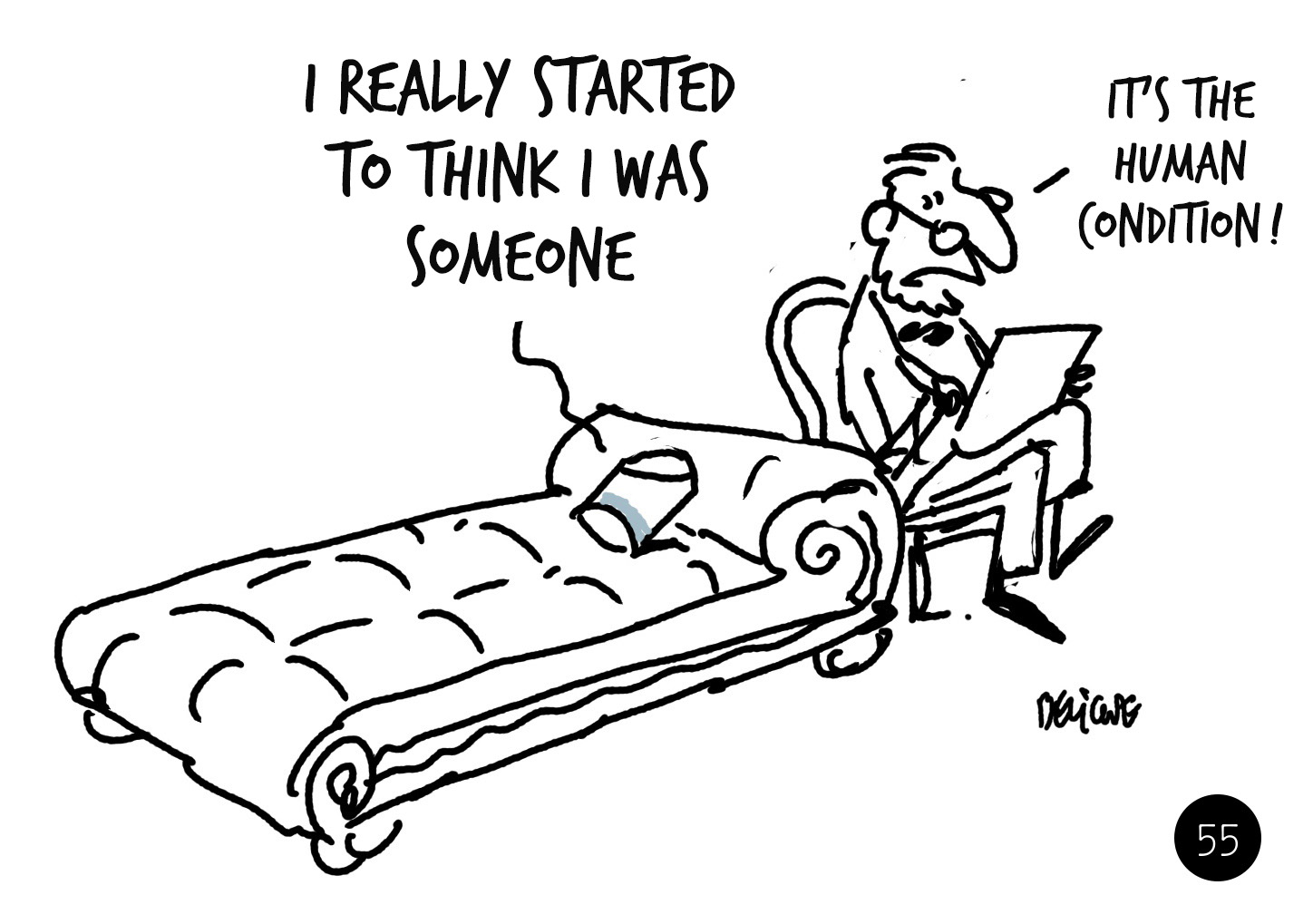 2. Visibility challenges: referencing and relevance as keywords to user acquisition
In September 2017, Juniper Research published findings which predict an explosion in worldwide advertising spending due to the rise of voice assistants. They predicted the market would reach over $2 billion in 2018, and $7 billion in 2020. However, when a user makes a voice request, only one answer can be given. How will advertisers fight it out to get this coveted "zero" position? Whether it be through Search Engine Optimisation or Search Engine Advertising, "seats in the front row will become very expensive," according to Pierre Harand, Managing Director France of fifty-five. What is more, "this restricts the depth of the content users are searching for."
Philippa Rimmer believes that today's biggest challenge for companies is standing out. How can a brand make itself noticed in a logoless world? Brands can only communicate their value via "sound design." While this is nothing new for a player like Radio France, it's a whole new world for other brands!
Titans such as Google, Apple, Facebook, and Amazon are once again leading the charge and are far ahead of the rest of the market, which could lead to heavy dependence on these brands. "Just like Facebook pages!" BrandTalk participants remarked. When brands integrate into the platform, little by little they lose control of their brand and its broadcast environment. They also lose access to user data, which they no longer own.
3. What about privacy?
With GDPRrolling out across Europe, participants couldn't help mentioning personal data protection during the day's discussion! Olivier Desbiey, Innovation & Prospective Manager at the CNIL, "user's mastery of their own data remains limited in this new environment. If I say 'OK Google, where is my data going?', I won't get a satisfactory answer yet."
French Telecoms group Orange will be taking on this transparency challenge with Djingo, its smart speaker. Yvan Delègue, Multimedia Applications Director, stated "we are convinced that we can create an ecosystem that will be ethical for all players in the voice market." Already, 50 of Orange's apps have earned a "trust badge," which shows users what data the app collects and why, and allows users to opt out of data collection. Basically, it's " privacy by design", a concept also lauded by Yann Lechelle, COO of Snips. This AI research lab is developing voice assistants that process data locally, rather than in the cloud. The idea is to create objects that are smart, yet unintrusive.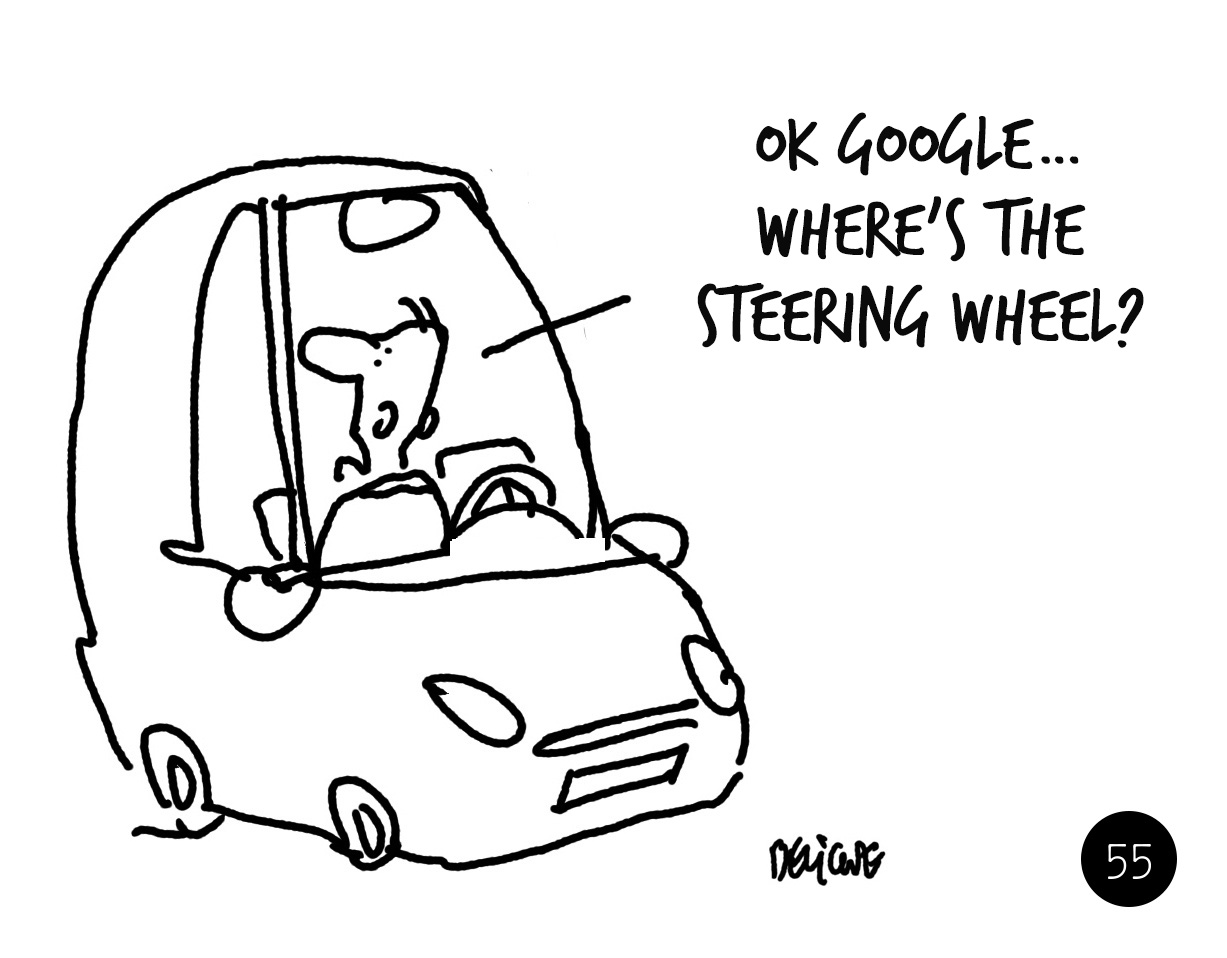 4. Limitations of voice assistants (for now!)
As you might guess, there are still many unanswered questions when it comes to voice assistants. Quentin Delaoutre, consultant, botbot/ voice assistant developer, and founder of Dialog Studio, has a few examples: "Will we ever be able to have a really natural interaction with an assistant? Or do we have to adapt to assistants, like we adapted our style of searching on Google?" Yann Lechelle explains, "we think we can say anything, but this is an anthropomorphic view! Available skills are limited, voice assistants can't do everything!"
For Pippa Rimmer, it's an exercise in refinement and simplification for brands. It is indeed impossible to simply transpose a website, a traditional app, or even a chatbot into voice-compatible versions! All interactions have to be reconsidered. In our screen-centric world (already in 2015, people in the UK spent an average of 9.5 hours per day looking at screens), transitioning to a vocal world might be complicated.
Moreover, as Olivier Desbiey pointed out, voice assistants risk plunging users into filter bubbles, resulting in real isolation and intellectual poverty: we only get the first answer, based on our previous researches. The logical consequence of this race to ultra-relevance, in a limited space.
In short, voice assistants are becoming more popular, but with some technological and organisational barriers. As Roy Amara, a researcher and former President of the Institute for the Future said, "We tend to overestimate the effect of a technology in the short run and underestimate the effect in the long run." Whether you're enthusiastic or sceptical, the time to place your bets on the future of voice assistance has come. See you in 5 years, to see who was right?
Translated from French by Niamh Coughley.