#BrandTalk: facing the tech revolution, the automotive industry is reinventing itself
Home Blends & Trends
17 September 2017
On May 11, fifty-five hosted an informal discussion about technology and the automotive industry, the first instalment of its "BrandTalk" series. The series, which takes the form of an open conversation club, is piloted by fifty-five and seeks to bring together players in a given industry with diverse backgrounds, so that everyone might benefit from different points of view on subjects relating to digital media and data.
This time, the automotive industry was in the spotlight. Participants included car manufacturers, data marketing players (Google, Facebook, LiveRamp), cartech startups (OuiCar, Waze, Mappy, Carlili, Drust, Avatacar), research specialists (IPSOS) and journalists (Influencia, Auto Infos). Though daily responsibilities vary among those in the group, everyone is facing the same big question: how can the mobility industry and its brands be reimagined in light of digitalisation and the resulting abundance of data?
Candid discussions throughout the event pointed to four major themes: the future of self-driving cars, the disruption of the traditional automotive business model, the end of the all-important brand names in favour of possible equipment, and the shift in consumer habits and the path to purchase.
Mass-market self-driving cars: a road to Utopia?
According to participants, it doesn't seem like we'll be seeing self-driving cars on every street corner any time soon, due to roll-out challenges. Before reaching a stage where this might be possible, we must find a way to let self-driving cars and human-driven cars coexist. Moreover, a major issue remains, even where only self-driving cars are concerned: making sure that algorithms update their calculations in real time, and that decisions are correctly prioritised in unexpected and complex situations.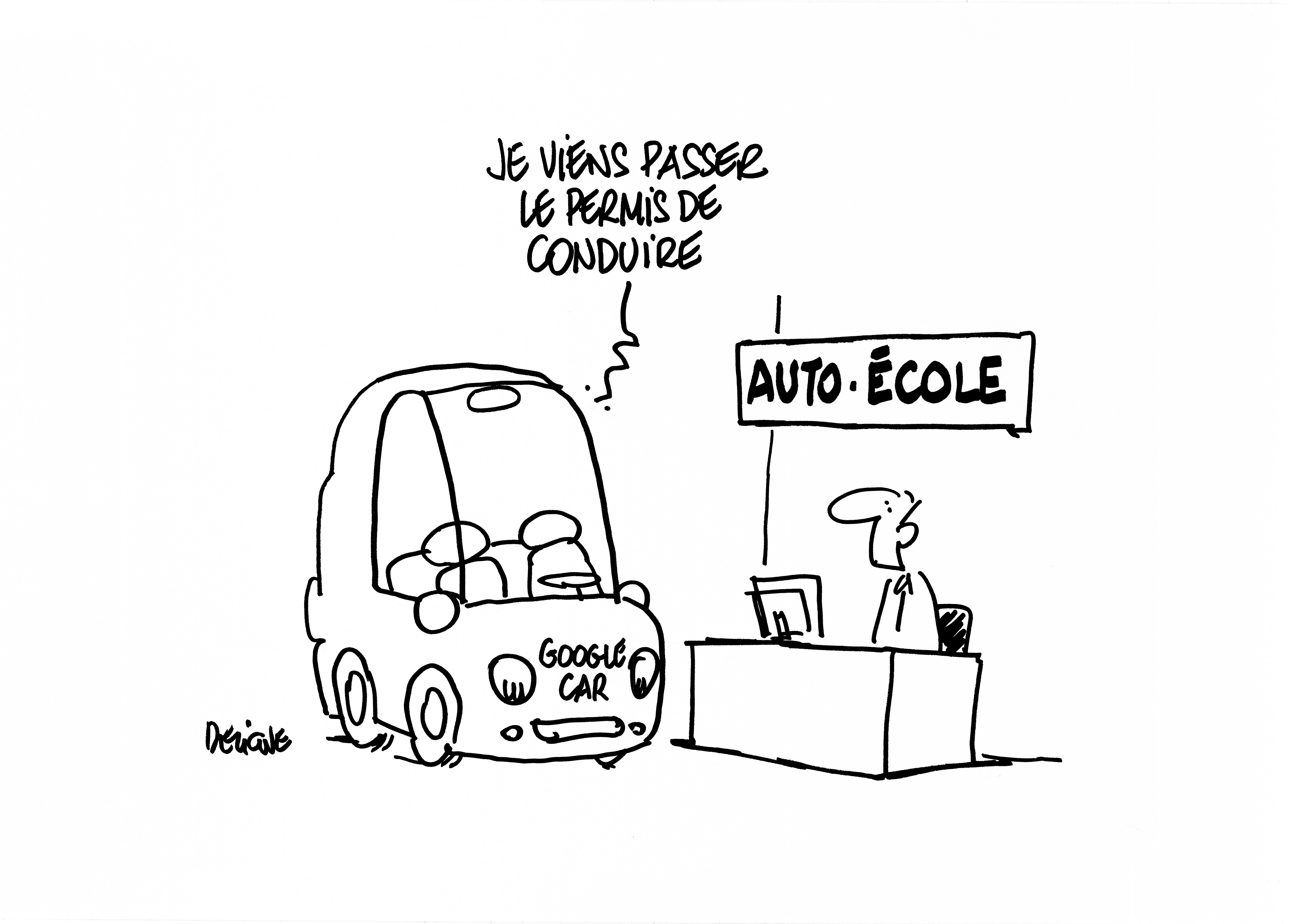 *At the driving school:
"I'd like to get my driving licence!"
A large-scale roll-out of this new technology seems more feasible for professional fleets and public transportation than for privately-owned vehicles. Vanessa Giorno, Business Development Manager at Waze, considers that self-driving cars, smart cities, and public transportation are intrinsically linked, and believes that as cities themselves evolve to places where cars are persona non grata, cars will also have to adapt.
As privately owning vehicles are increasingly seen as inconvenient, a new range of possibilities is challenging the automotive industry's traditional business model
This faint scepticism about self-driving cars is contrasted by the group's unanimous conviction that usage has undergone a radical shift – and this, in addition to the arrival of new business models. The "car as a service" trend is deeply rooted within newer generations: younger consumers want to have access to car only when they need one, without dealing with the inconveniences that a car owner faces. They are unwilling to become car owners in the traditional sense of the term, as cars are underused within cities and "car" rhymes with trouble and unexpected costs. Faced with these new needs and a changing relationship to ownership, new services are appearing that focus on on-demand mobility: car sharing, carpooling, leasing, peer-to-peer renting, and even doorstep delivery for rental cars. Bruno Dachary, General Director of Mappy, is convinced that in the future, there will be end-to-end travel rates for all types of transport.
Brands are no longer enough to dazzle consumers, who care more about available services and amenities
The car has become a means to an end – namely, mobility – which means that manufacturers can no longer rely solely on the strength of their brands. They must bring equipment and services with high added value to the table. But it is taking manufacturers time to adapt to this new consumer demand; refusing to integrate operating systems and other widely-used third-party software means they are behind in terms of technology and marketing. Their reticence seems to come from a certain mistrust of the tech giants behind these services, as one participant underlined, suggesting that the real threat lies within a simple question: does Google want to remain in services marketing, or become a manufacturer?
Manufacturers must rethink the path to purchase to reach evolving consumer habits
Consumers seem to be increasingly less inclined to visit car dealerships to receive information about a brand or a particular model – the average number of pre-purchase dealership visits decreased from 2.6 in 2010 to 2.2 in 2016. This trend has led to new initiatives from several brands: Hyundai opened storefronts in shopping centres, Dacia began its "Open Gates" campaign which allows prospective clients to test drive a neighbour's Dacia, and Seat began selling cars directly on Amazon. This shift in the path to purchase is intended to reach prospective clients that would never have come to a dealership, and not as a way of competing with dealerships, as Brice Renvoizé from Seat confirmed when he remarked that these are not meant to be competing, but, rather complementary.
To recap: this first edition of fifty-five's BrandTalk was a success, validated by its participants who have been seeking this kind of informal discussion which allows players to rise above the stakes of the industry facing the tech revolution.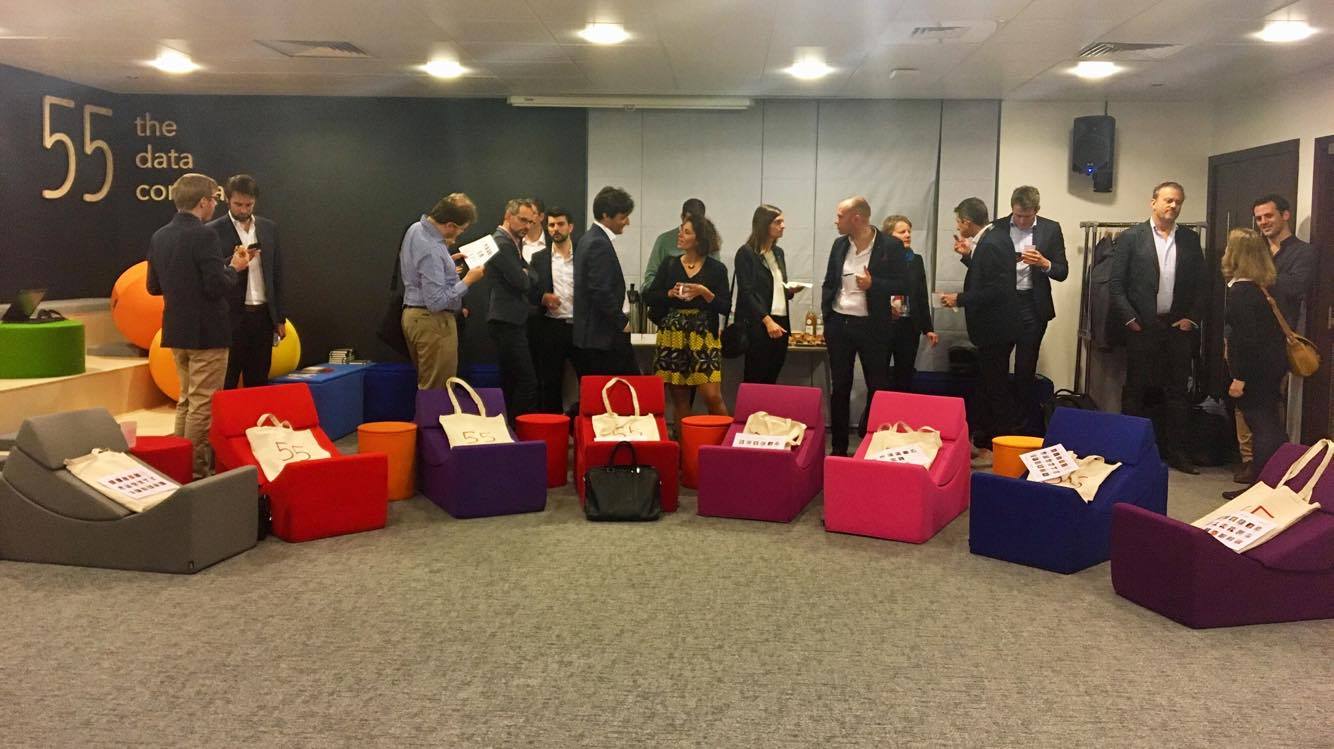 Would you like to participate in future BrandTalk events?
Let us know by filling out our contact form!